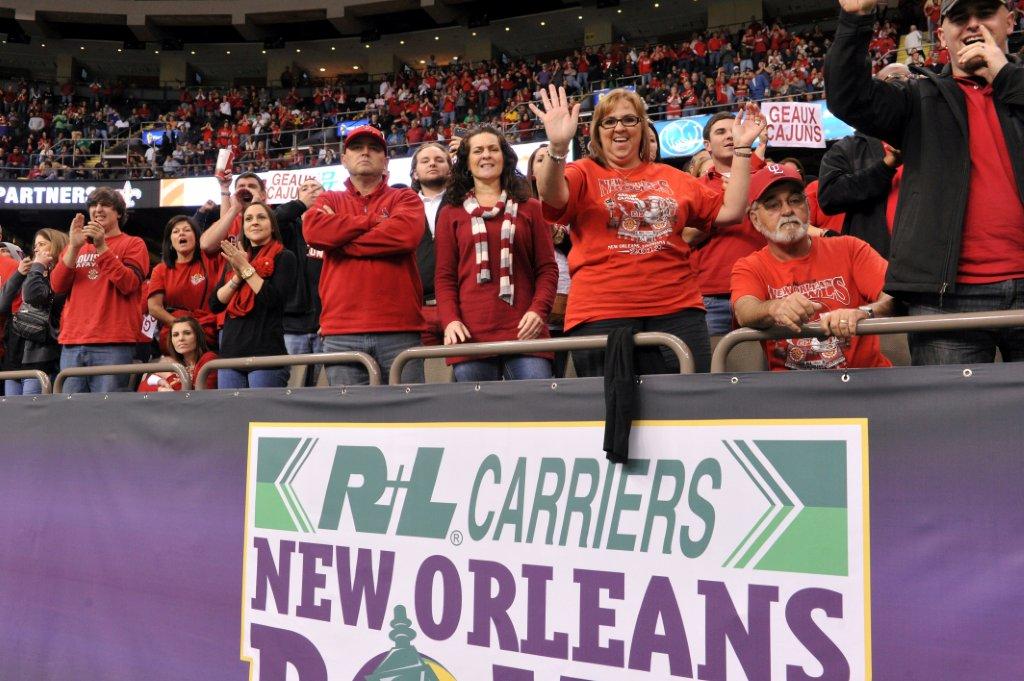 Last week was a big week for the 2013 R+L Carriers New Orleans Bowl! Bowl officials and members of the Greater New Orleans Sports Foundation announced that this year's game will be held on December 21, 2013 at 8 PM CST in the Mercedes-Benz Superdome. The game is moved back to the evening, making our friends and followers on Twitter extremely happy according to the comments we're seeing. The announcement is timely as it's just one week after the NFL Draft.
We know many college football players go into school hoping for a chance to play on the big stage. This year's draft weekend, the last weekend in April, gave eight players from the 2012 R+L Carriers New Orleans Bowl a chance to do just that – make their mark in the pros! We'd like to congratulate the eight players from the University of Lafayette Ragin' Cajuns, who will be reporting to training camps in late July to start their journey in the NFL.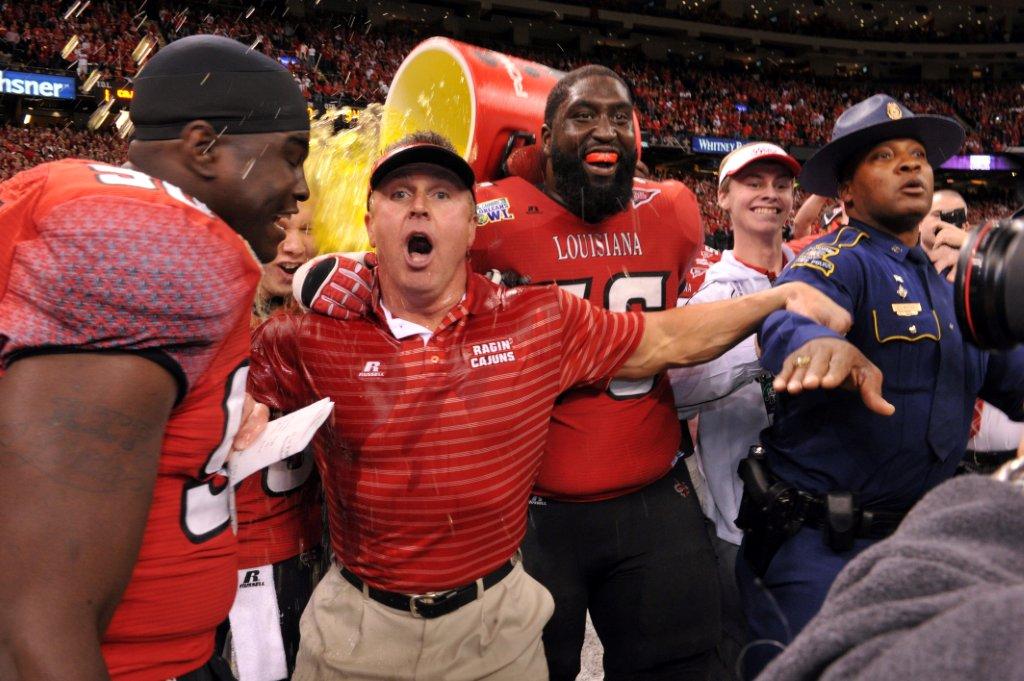 We have no doubt that Coach Mark Hudspeth is proud of all of his players that made it to the professional level. Here he is looking "proud" after the big win last year! His players were also key figures in their two 9-4 seasons that lead to wins in the New Orleans Bowl. Five have already signed contracts with the teams that drafted them!
Our congratulations to:
Brett Baer, K, St. Louis Rams
Cordian Hagans, DL, Pittsburgh Steelers
Javone Lawson, WR, Arizona Cardinals
Emeka Onyenekwu, DE, Miami Dolphins
Melvin White, DE, Carolina Panthers
Congratulations and good luck with your NFL careers! We can't wait to see what future NFL stars will be playing in this year's R+L Carriers New Orleans Bowl.
Pictured here are the players from the 2012 R+L Carriers New Orleans Bowl headed to the pros. Enjoy and we'll see you in December!