The main event takes place center stage this Saturday at 9 PM (EST) when the Louisiana Tech Bulldogs take on the Arkansas State Red Wolves in the 15th edition of the R+L Carriers New Orleans Bowl.  Upon arrival, the players were welcomed to New Orleans in the typical NOLA style. The brass band played and the teams were dawned with official R+L Carriers New Orleans Bowl beads.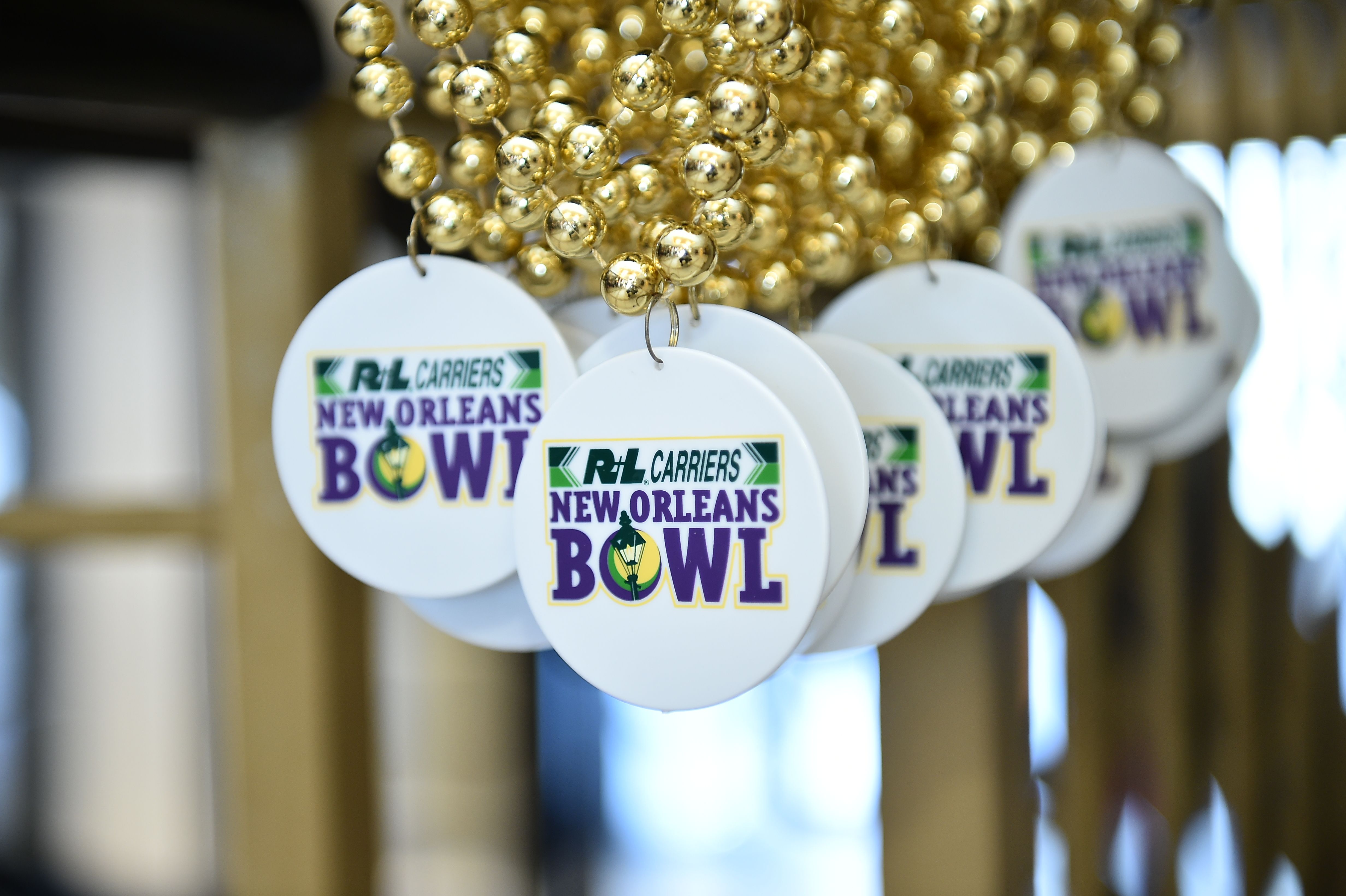 The Players Party
This year, Arkansas State arrived to their hotel in New Orleans on Tuesday afternoon.   Louisiana Tech made their appearance in NOLA the following afternoon and headed straight to practice. After the arrival of the teams, they were treated to a player's only party at a local hot spot in New Orleans called Shamrock. During their party, the team played games, ate plenty of food and even sang karaoke. Whatever the future holds for these players, a show business career is definitely an option.
RT for a @NewOrleansBowl sing-off between @LATechFB and @RedWolvesFBall in #NOLA. #BowlDogs #WolvesUp #RLBowl pic.twitter.com/gt0mfh2jMj

— R+L Carriers (@RLCarriers) December 17, 2015
Media Event and Visit to Children's Hospital
Media events took place on Thursday afternoon, with players and coaches talking game preparation. We had the chance to catch up with both Coach Holtz from Louisiana tech and Coach Anderson from Arkansas State. The teams also had a chance to go over game strategy in an on the field practice.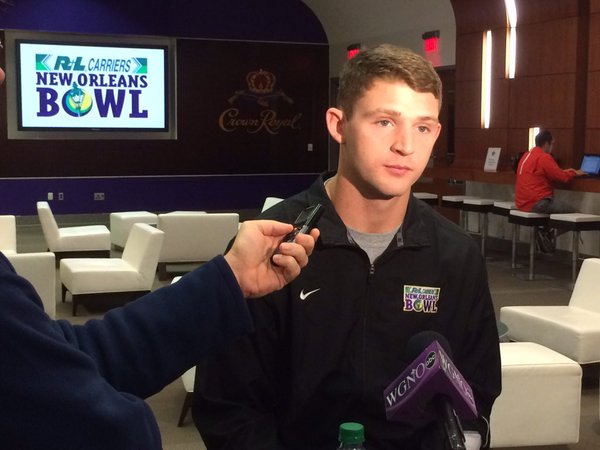 Both teams then had the opportunity to visit Children's Hospital in New Orleans. The teams took time out of their day to spread holiday and team spirit to the children and their families at the hospital. Louisiana Tech and Arkansas State gave out team gear and R+L Carriers New Orleans Bowl swag to the children in the hospital.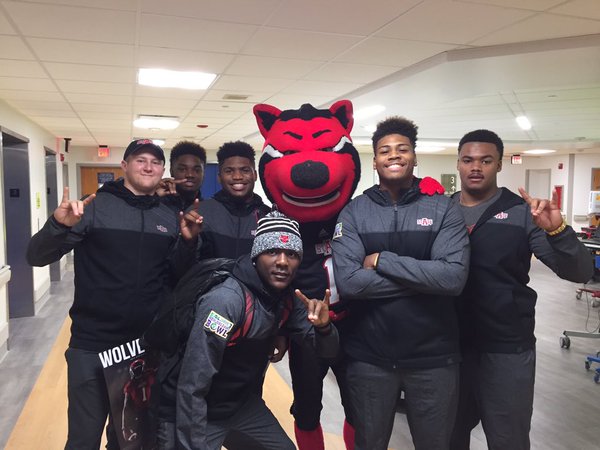 Free Friday Night Concert
As in years past at the R+L Carriers New Orleans Bowl, a free Friday night concert will be taking place in Champions Square. The concert, which is open to the public, will feature REO Speedwagon and Big Sam's Funky Nation. The concert will begin at 7:00 pm (CT).
Game Day
In addition to game day kickoff, there are several things to remember on this big day. The R+L Carriers New Orleans Bowl are teaming up with local businesses to help send troops and kids to the game.  In addition, the R+L Carriers Hometown Showcase will be inside Championships Square providing a family-fun tailgating atmosphere for the community of New Orleans. Even if you are not going to the game, Championship Square is where you want to be from 3:00 pm – 8 pm (CT) this Saturday.
For more photos and exclusive footage from New Orleans follow at @RLCarriers on Twitter and Instagram. Be sure to "like" us on Facebook as well.  Look for game day giveaways on social media during the game. Kickoff for the 2015 R+L Carriers New Orleans Bowl is 9:00 pm (EST) on Saturday December 29. Watch the game live on ESPN!