The 2015 R+L Carriers New Orleans Bowl is now in the books. In the 15th edition of the bowl game, the Louisiana Tech Bulldogs defeated Arkansas State 47-28 at the Mercedes Benz Superdome.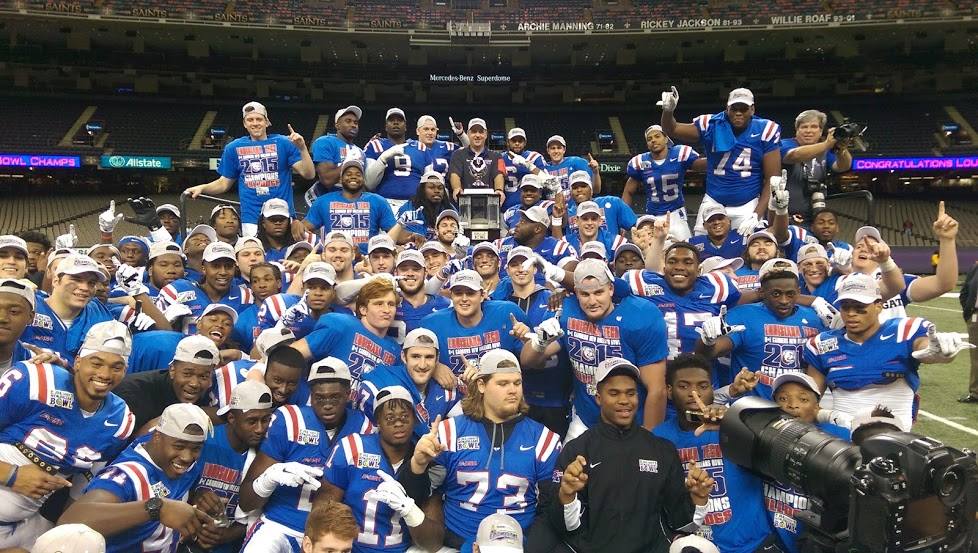 Highlights from Bowl Week
During the week leading up to the bowl game, players, coaches and fans received a true taste of New Orleans living. Upon arrival to the NOLA, both teams enjoyed a player's party with food, music and fun at the local hotspot, Shamrock. On Friday, players and coaches spoke with media throughout the day before heading off to the Children's Hospital to spread Christmas cheer and team spirit.
Fans were treated to several more events throughout bowl week. Friday night, a free concert took place inside Champions Square featuring REO Speedwagon and Big Sam's Funky Nation. You can view videos of both bands on our Instagram page. Fans were also welcomed by an R+L Carriers Hometown Showcase event inside Champions Square on game day. The R+L Hometown Showcase provided a family style tailgating experience which included music, games and fun. People who stopped by the event received free R+L Carriers Hometown Showcase gear when they completed a survey.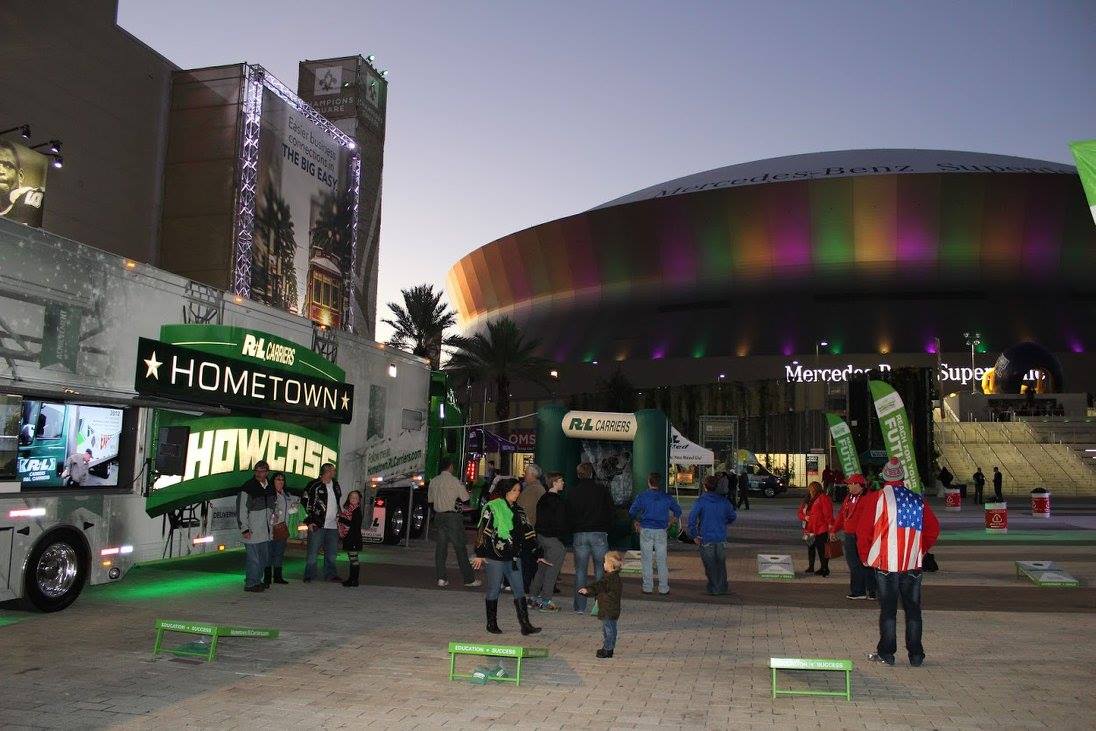 NCAA Football History
History was made this year during Louisiana Tech's 47-28 victory in the R+L Carriers bowl game. Louisiana Tech's running back, Kenneth Dixon, became the NCAA's career leader in touchdowns and points, totaling 87 touchdowns and 522 points in his career at Louisiana Tech.
Here is Kenneth Dixon's record breaking TD run in the @NewOrleansBowl tonight! #WeAreLATech pic.twitter.com/8hPTLNx1my

— LA Tech Sports (@LATechSports) December 20, 2015
During the bowl game matchup, Dixon totaled 215 yards from scrimmage and 4 touchdowns. Quarterback Jeff Driskel had a phenomenal game too, passing for 458 yards and 3 touchdowns. Both Louisiana Tech and Arkansas State finished their 2015 seasons with a 9-4 record.
Louisiana Tech Head Coach Skip Holtz thanked the city of New Orleans, R+L Carriers, The New Orleans Bowl and the New Orleans Sports Commission during his post game comments. Watch the video below.
R+L Carriers would like to thank the city of New Orleans for being such a great host to the R+L Carriers New Orleans Bowl. This city truly feels like our second home. Thank you to the schools who participated in the bowl game, both Arkansas State and Louisiana Tech represented their communities with class throughout the entire week. Also, a special thank you goes out to the New Orleans Bowl and the Greater New Orleans Sports Foundation for all of their support in helping to plan this event. We appreciate everyone who was a part of this special week. Let's do it again next year y'all!
Be sure to check out our Storify below and facebook album for a summary of all the bowl week fun and activities.