Ryan Clark will be the keynote speaker for the 2019 R+L Carriers' New Orleans Bowl Coaches and Players Luncheon. This event strives to bring both teams together ahead of kickoff while providing a shared space for the media and fans to join the fun. Last year, Heisman Trophy winner and retired basketball player Charlies Ward gave the keynote address.
About Ryan Clark
Ryan is familiar with the state of Louisiana. He was born in Marrero, LA and played his college football for the LSU Tigers. Following college, Ryan was signed as an undrafted free agent by the New York Giants, and later played for the Washington Redskins, and the Pittsburgh Steelers.  In 2009, Clark was a member of the Super Bowl XLIII Champion Pittsburgh Steelers.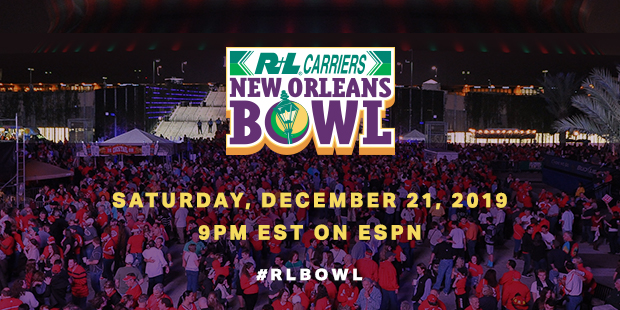 Since his 2015 retirement from the NFL, Ryan has been an Analyst with ESPN. You can see him on popular shows such as SportsCenter, First Take, and Get Up! Ryan is candid about his personal battle with sickle cell anemia, a disease that caused him to miss several games throughout his career and ended his 2007 season. Ryan raises awareness for sickle cell anemia through his non-profit foundation – Ryan Clark's Cure League. Ryan and his wife Yonka have three children, Jordan, Jaden and Loghan.
2019 R+L Carriers New Orleans Bowl
One team from the Sun Belt Conference and Conference USA will square off in the 2019 R+L Carriers' New Orleans Bowl on Saturday, December 21 at 9 p.m. (EST). ESPN will televise the game and it will be broadcasted on ESPN Radio. On the eve of kick-off, the B-52's will perform in Champions Square. Be sure to visit our Fan Zone throughout the week for a behind the scenes look at bowl week in New Orleans! For all event ticket information, visit neworleansbowl.org.