September 3 is approaching fast and Sun Belt football will be back. The first Sun Belt team to take the field will be Idaho in a non-conference match up against Ohio University at home. Teams across the country are preparing for an upcoming college football season that promises to be entertaining and compelling.
Here are a few Sun Belt teams who are hoping to create some buzz in the conference this year.
South Alabama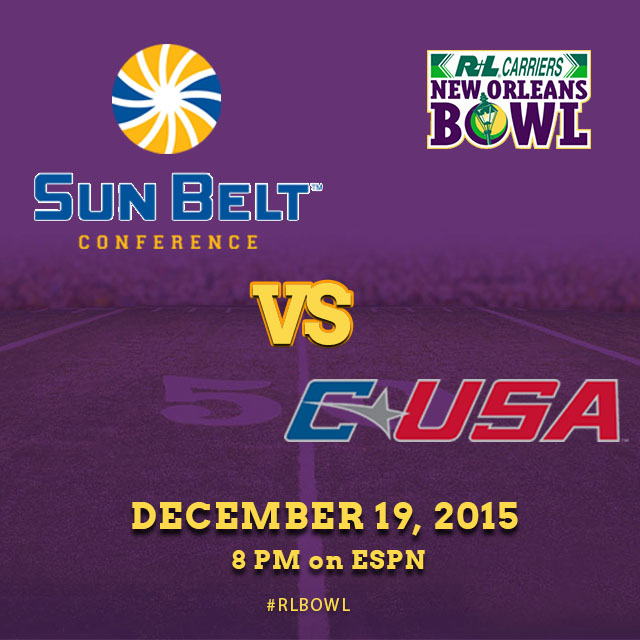 The Jaguars are coming off a 6-7 overall record while going a respectable 5-3 in Sun Belt play. This season, the South Alabama squad is shaping up to be interesting because the team was able to receive three former players and a coach from the disbanded UAB football team. The most notable transfers Cody Clements (Quarterback), D.J. Vinson (Receiver), and Cameron Blankenship (Guard) should contribute from game 1 on an offense that is only returning three starters. Also worth noting, new offensive coordinator Bryant Vincent also came over from UAB to call plays for the Jags. Bryant Vincent is a tremendous attention to the team, because the transfers will be familiar with him from their work together at UAB together. On the defensive side, the team returns only two starters in Roman Buchanan and Antonio Carter who both play in the secondary. Another UAB transfer Kalen Jackson (Linebacker) should help plug some holes on defense, but overall the defense will be inexperienced. The unexpected arrival of UAB transfers has the team excited for the season, however the newly acquainted will be tested early in non-conference play with match ups against Nebraska, San Diego State and NC State.  Key conference games include Arkansas State at home (10/13), Louisiana Lafayette at home (11/12) and Georgia Southern (11/28). The team will start its bid for a second consecutive season in a bowl game against Gardener-Webb on September 5 at home.
Troy
A new man is in charge of Troy football as the 2015 campaign begins on September 5 against North Carolina State. First year coach Neal Brown takes over for Larry Blakeney, a move that will see a new coach in Troy for the first time since 1990. Expect fast pace from the Trojans this year, and the man most likely to lead the offense is Brandon Silvers. You may remember Brandon from last year, as he broke Sam Bradford's (Oklahoma) NCAA record for completion percentage by a freshman last season with 70.5%. Returning receivers, running backs, and linemen will look to provide some stability for the offense under the first year coach. The defense is looking to improve from last year as they finished the season near the bottom of the Sun Belt. After missing a bowl game for four straight years and winning just 3 conference games last season, Troy to rebuild with a fresh start. The teams non-conference schedule isn't easy, as they will play Duke at home (9/6) and at Georgia (9/20). Key conference games include at Georgia Southern (10/30) and Louisiana Lafayette at home in the final game of the season (11/29).
Texas State
The Bobcats finished 7-5 overall and 5-3 in Sun Belt play last year, but did not get invited to a bowl game. The success of last season and the 12 returning starters is something the team can build on for the upcoming season. The up-tempo offense will be led by a pair of veterans in junior quarterback Tyler Jones and senior tailback Robert Lowe. Another veteran wide receiver C.J. Best will provide senior leadership for the offense. The defense will be without 2014 Sun Belt Defensive Player of the Year lineback David Mayo this year. With a few spots up for grabs on the defensive side of the ball, there is plenty of room for young guys to step up and earn a spot. The offense has the ability to put up numbers and even with the defense looking to improve, the team is still looking to be right in the mix of things in the conference. Texas State opens up the season against ACC powerhouse Florida State on the road on 9/5 and their conference schedule doesn't get any easier. The team will face Louisiana Lafayette (9/26), Georgia Southern (10/29) and Arkansas State (12/5) all on the road.
Stay tuned for our final R+L Bowl preview which will feature New Mexico State and Louisiana at Monroe. You can also catch up on preseason Sun Belt news by reading our R+L Bowl preview 1 and preview 2. Don't forget to follow R+L Carriers on Facebook, Twitter and Instagram for our Game of the Week and Sun Belt Conference updates.