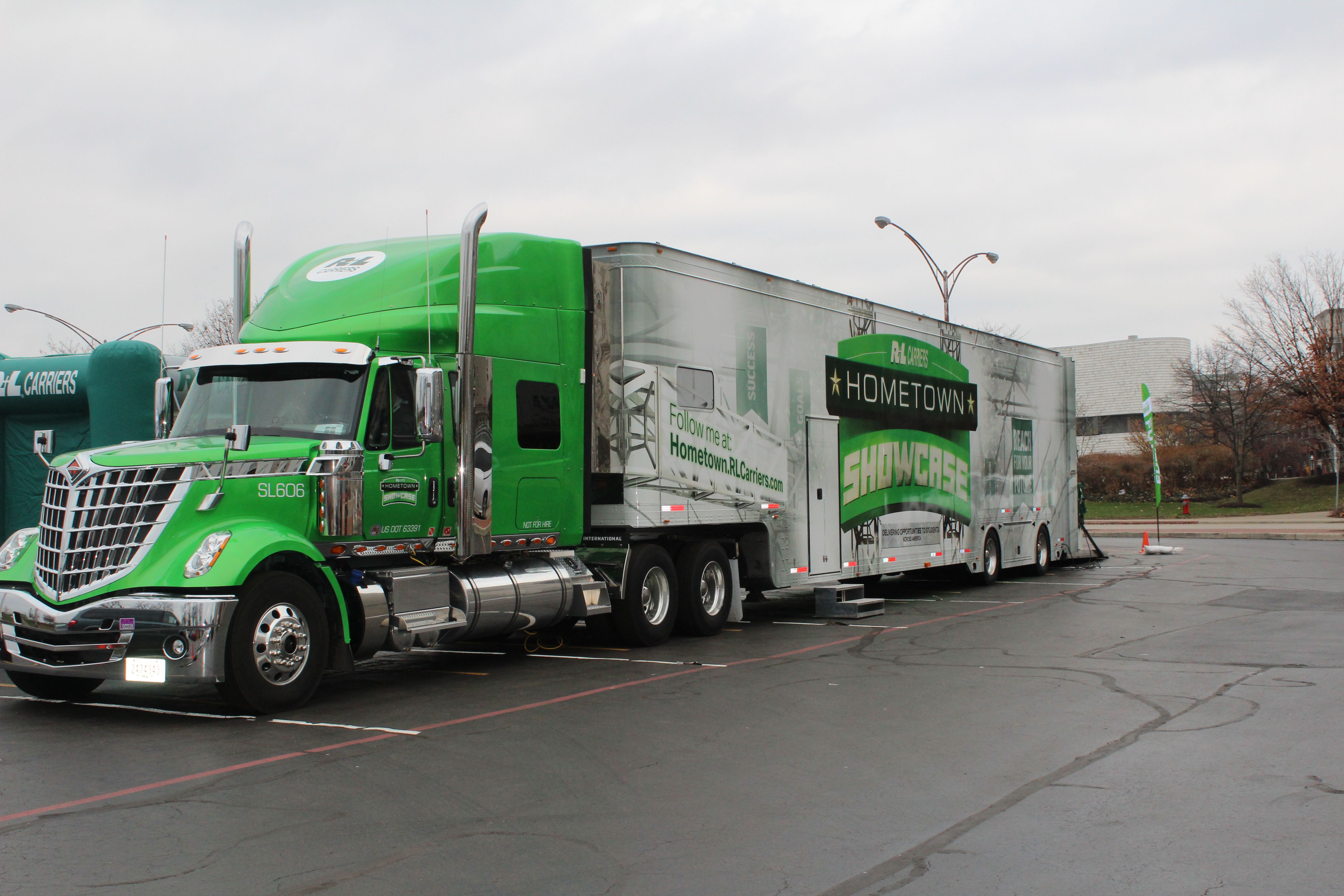 This year at the New Orleans Bowl, R+L Carriers will be highlighting the Hometown Showcase trailer. The 53 –foot Hometown Showcase trailer will serve as an entertainment hub from 3:00 PM (CT) to the start of the bowl game at 8:00 PM (CT) in front of Mercedes Benz Superdome in New Orleans.
What is the Hometown Showcase?
The R+L Carriers Hometown Showcase is an exciting opportunity to support achievement in communities around the country. Specifically, the Hometown Showcase is interested in delivering to students across America scholarships and career opportunities. In addition to 5 interactive stations highlighting career and shipping information, the custom trailer features 11 HD video displays with R+L career opportunities, history, industry facts and a section devoted to the work R+L Carriers does through the community with the Lima Company Memorial and the New Orleans Bowl.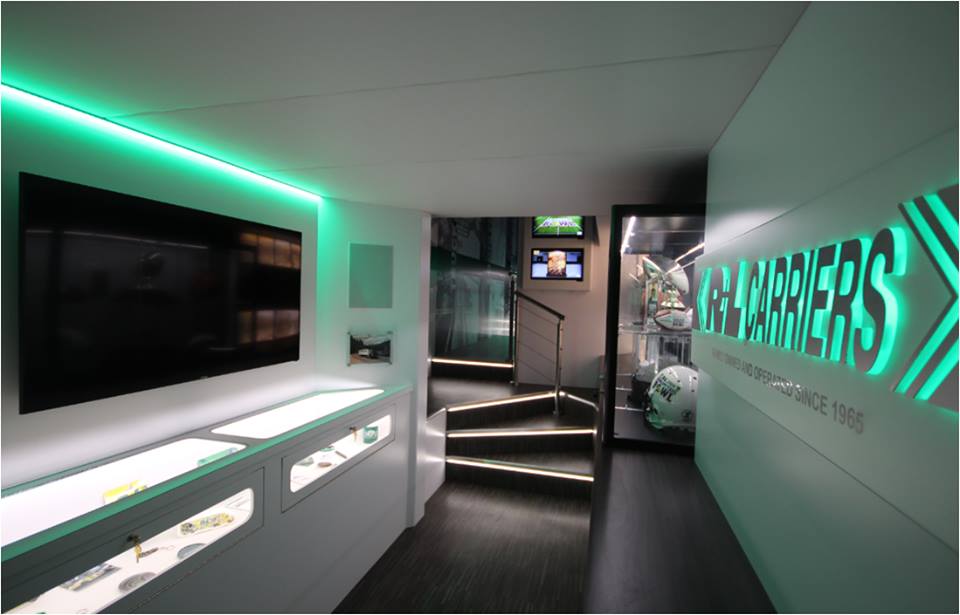 Outside of the hauler, fans can enjoy a complete tailgating experience with games, activities and entertainment for all ages. The Hometown Showcase premiered on December 3, 4, and 5 during the Ohio High School Athletic Association's (OHSAA) 44th Annual Football State Championships.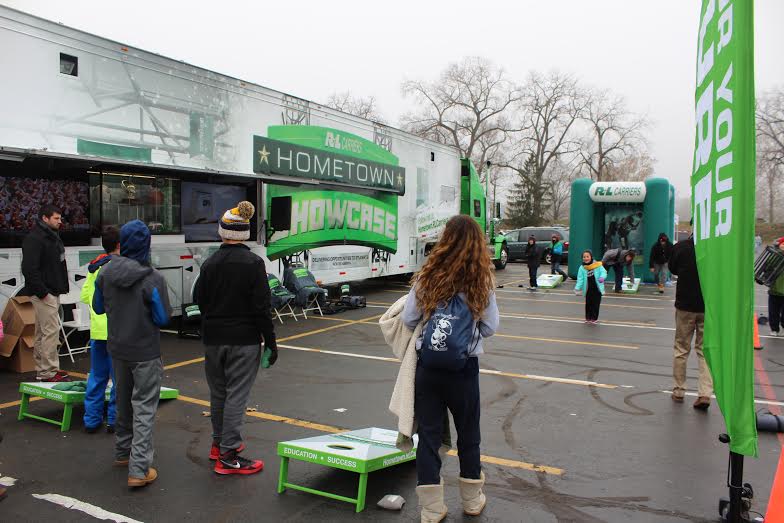 Hometown Showcase at the R+L Bowl
Louisiana Tech and Arkansas State fans as well as community members can stop by the Hometown Showcase trailer outside the Mercedes Benz Superdome from 3:00 PM (CT) to about the time of kickoff at 8:00 PM (CT). Fans can stop by the trailer and look inside and also hear about career opportunities that R+L Carriers is currently offering. Be sure to check out an entertaining part of the trailer, the technologically advanced Bose Ride seating simulator, which gives riders a chance to feel what it's like to be behind the wheel with R+L Carriers. If you stop by the Hometown Showcase trailer, be sure to post and tag your pictures with #RLBowl and #RLHometown.
The Hometown Showcase is actively scheduling future events including an Ohio State University Career Fair in Columbus, Ohio on February 24. Contact R+L Carriers Hometown Showcase today for more details regarding the trailer coming to your next community event.