The 2016 R+L Carriers New Orleans Bowl will kickoff this Saturday at 9 PM (EST). The 16th edition of the R+L Carriers New Orleans Bowl will feature Southern Miss vs. Louisiana at Lafayette.
The Players Party
Louisiana Lafayette arrived in New Orleans on Tuesday afternoon and the following day Southern Miss was welcomed. As for tradition, each team is treated to dinner at the Players Party which takes place at local eatery, Shamrock. Players from both teams enjoyed music, games, and plenty of New Orleans' best food! The Players Party is a great night to relax as a team before hitting the field to prep for the big game.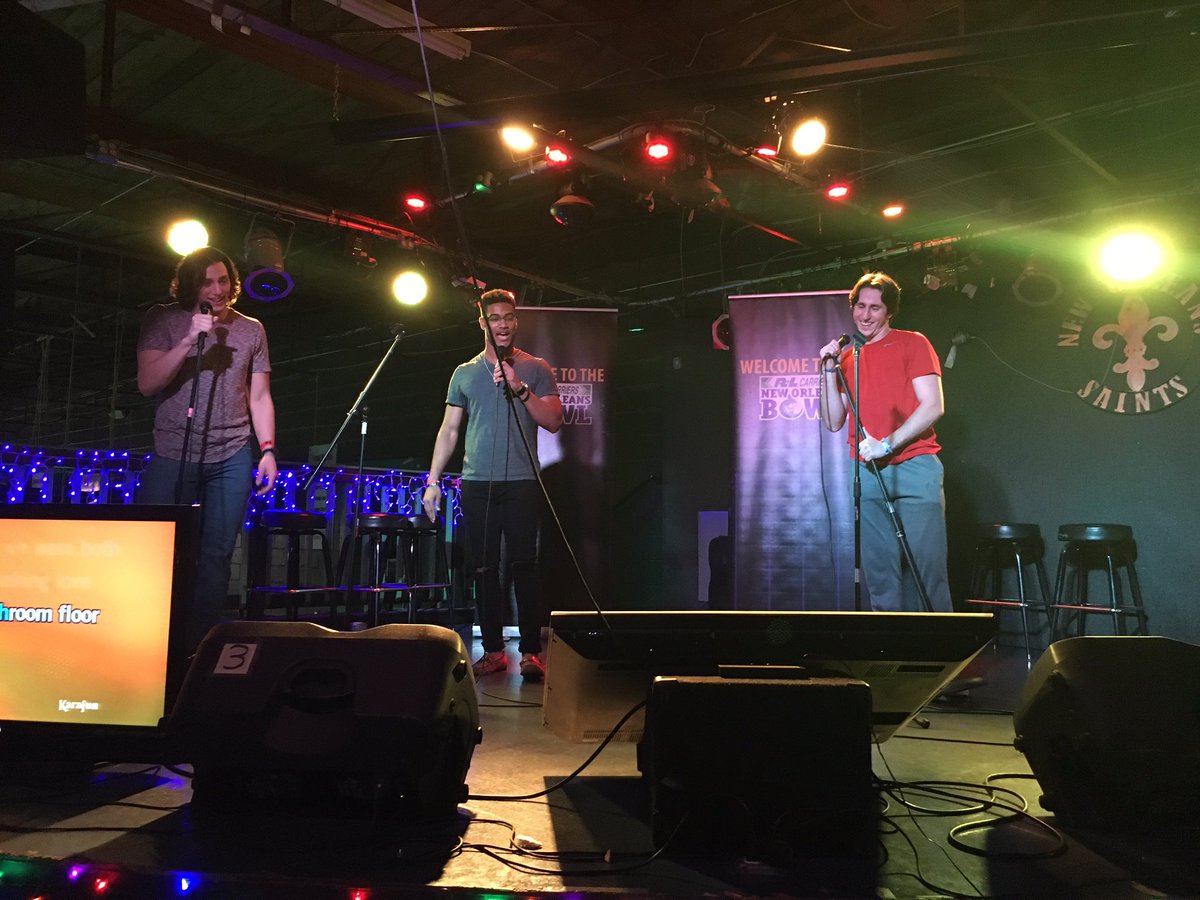 R+L Carriers Kiddie Wagons
R+L made a special delivery to the children at Ochsner Health Children's Hospital to bring customized Kiddie Carrier Wagons. These wagons will transport children and their families around the hospital. Child Life Specialist, Whitney Alford, told us that the wagons ease the anxiety of the patients and give them a sense of normalcy. Read about how they use wagons instead of wheelchairs in our blog post.
You can also watch her video on our Facebook page.
Media Luncheon and Visit to Children's Hospital
On Thursday players and coaches from both Southern Miss and Louisiana-Lafayette participated in a Media Luncheon designed to allow local media to cover the event. We had the chance to catch up with Coach Jay Hopson of Southern Miss and Coach Mark Hudspeth of the Ragin Cajuns. Both coaches were fond of the city atmosphere that surrounds the bowl game and had great things to say about R+L Carriers.
Southern Miss Coach Jay Hopson told us "there is no sports town like New Orleans!"
Louisiana-Lafayette Coach Mark Hudspeth said his team "loves to come to New Orleans to play!"
Watch our full interview with both coaches below.
We sat down with @CoachHopson and @ULCoachHud at the Media Luncheon today to chat @NewOrleansBowl! #GEAUXCajuns #SMTTT #RLBowl pic.twitter.com/yf7LETvifr

— R+L Carriers (@RLCarriers) December 16, 2016
Following the Media Luncheon, players from both teams had the opportunity to visit Children's Hospital in New Orleans. Both teams visited children and passed out plenty of swag throughout the day, but the energy and spirit they brought appeared to leave the most important impression.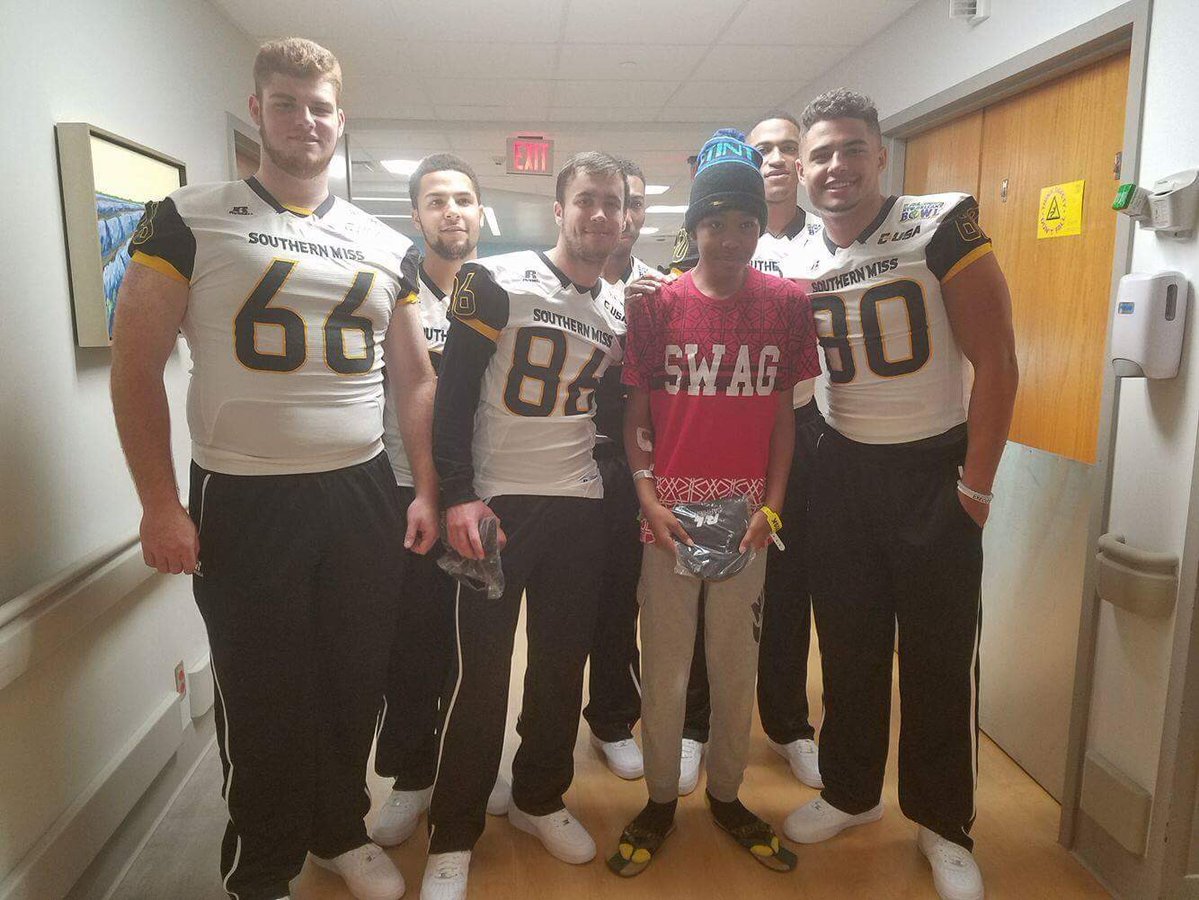 Free Friday Night Concert
Gin Blossoms & Better than Ezra will hit the outdoor stage tomorrow night, 7 PM (CT). This event is free and open to the public!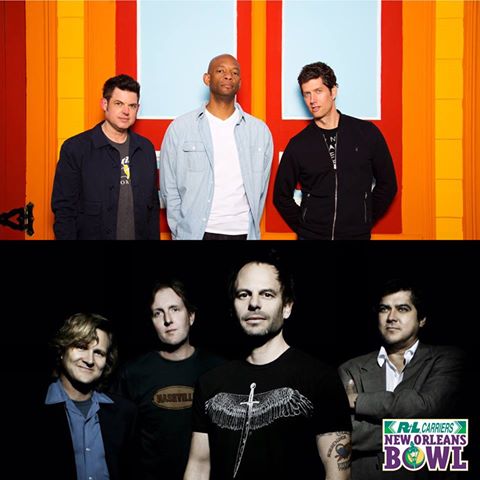 Game Day
A few things to remember before the R+L Carriers New Orleans Bowl. If you are going to the game, review these FAQ's prior to arriving in the stadium. Before entering the stadium, join our friends the Lima Company Memorial for some pre-game tailgating activities. Kickoff will be at 8 PM (CT) 9 PM (EST). For more exclusive and behind the scenes footage from New Orleans, follow us on Facebook, Twitter and Instagram. Be sure to use #RLBowl, the official hashtag of the New Orleans Bowl.