Now that both teams have arrived, the week is primed for a series of exciting pre-game activities. We took some time to speak with each team's head coach during the R+L Carriers New Orleans Bowl Media Day. Check out the interviews below.
Appalachian State Head Coach Shawn Clark
Shawn is hoping to lead the Mountaineers to their second straight New Orleans Bowl win. To engage more with the Mountaineers' head coach, tweet @coach_sclark
University of Alabama at Birmingham Head Coach Bill Clark
UAB Athletics Head Coach Interview

UAB Athletics Head Coach Bill Clark thanks all of the R+L Carriers fans for their support! Check out what UAB loves about the R+L Carriers New Orleans Bowl here! #WinAsOne #UAB #RLBowl

Posted by R+L Carriers on Thursday, December 19, 2019
Bill's been a driving force in building the Blazers team after budget cuts shut down the school's football program for a two-year hiatus. Interact with him by tweeting @CoachBillClark
App. State Defensive Back Josh Thomas
VIDEO: @AppState_FB senior defensive back Josh Thomas is grateful to be back in The Big Easy! We hope #NOLA treats you well the rest of this week! #RLBowl 🏈 🎷🎺 pic.twitter.com/7T7koxsHji

— R+L Carriers (@RLCarriers) December 19, 2019
If you watched Bill Clark's video, you know New Orleans is serving up a feast down south and his team is making short work of the shrimp.
Read up on both teams in our kickoff to the bowl blog here.
R+L Carriers New Orleans Bowl Game Day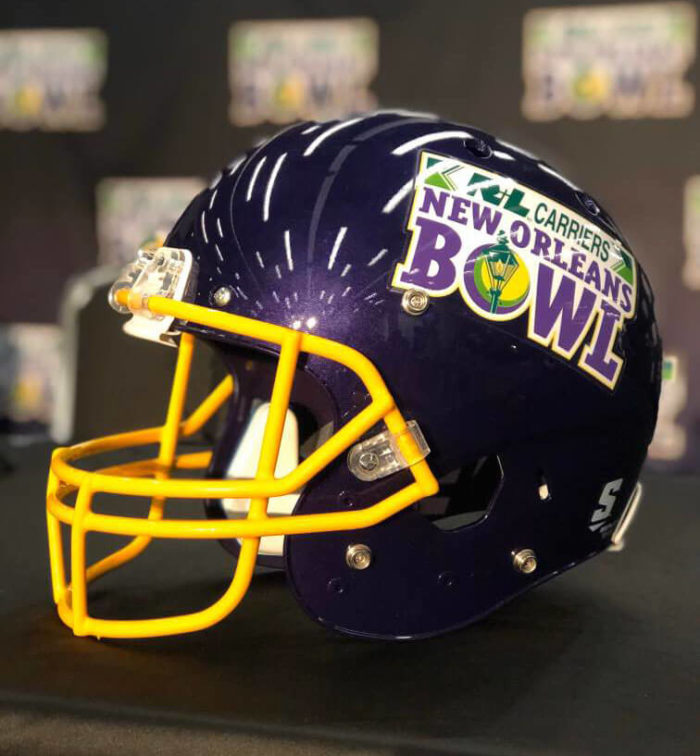 Game Day is quickly approaching! Watch the R+L Carriers Orleans Bowl Saturday, December 21 at 9 PM EST on ESPN. Follow us on Twitter, Facebook, and Instagram for more exclusive content from New Orleans. Don't forget to tag your social media posts with #RLBowl to join the conversation and show us your school spirit!

Tags: 2019 R+L Carriers New Orleans Bowl, Appalachian State, Bill Clark, Day of Service, Media Day, Shawn Clark, UAB


Categorized in: New Orleans Bowl

blog comments powered by Disqus