Spirits were high at the 2019 R+L Carriers New Orleans Bowl Coaches and Player Luncheon as everyone got to enjoy quality food and even more quality words, courtesy of the former NFL player Ryan Clark, now an ESPN analyst. The Louisiana native shared valuable experience players can take on and off the field, especially in light of tomorrow's bowl game.
A Grand Entrance
The App. State and UAB players entered the Marriott grand ballroom to the sound of their team bands and cheerleaders in full routine! We even caught a glimpse of the mascots joining in on the fun. Eventually, both head coaches made their way to the front taking a seat and speaking about their teams and their time at the bowl game.
Dining in style at today's @NewOrleansBowl Luncheon! 😎 pic.twitter.com/7Xu47OpitI

— App State Football (@AppState_FB) December 20, 2019
Here come your UAB Blazers for the @NewOrleansBowl kickoff luncheon 🐲🍽 pic.twitter.com/6v8AD080sZ

— UAB Football (@UAB_FB) December 20, 2019
App. State Head Coach Shawn Clark said he was happy to be back in New Orleans, watching the bowl game change over the years. Bill Clark, head coach for UAB, is happy to be in Nola and have his team back in a bowl game after the program was shut down. A video then played showing several players impersonating their coaches followed by some footage of players attempting to pronounce popular New Orleans phrases. Some were on point, though most were rightfully hilarious!
ESPN's Ryan Clark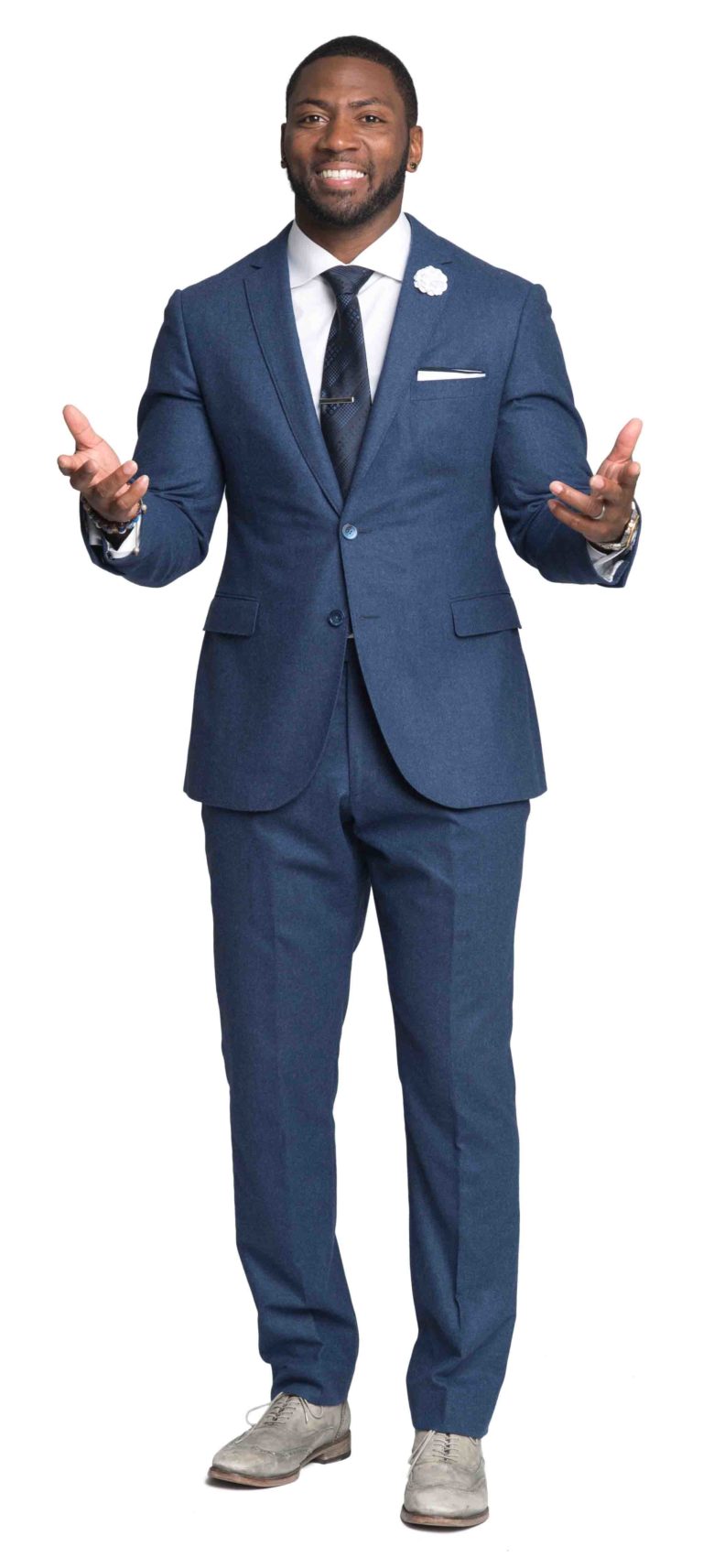 Ryan is no stranger to football, having played for the Washington Redskins and Pittsburgh Steelers, among others. During his time with the latter, the team went on to win Super Bowl XLIII in 2009. However, it was a long road to the championship and he shared some of his struggles as the day's Keynote Speaker.
After being cut in only his second year in the NFL, Ryan asked his coach what he thought about his play. While Ryan didn't agree with his coaches' assessment, he noticed the man was consistent. From that moment on, Ryan made 'consistency' a key aspect of his life.
He continued his speech speaking of his struggles with sickle cell anemia. At first, it was difficult to figure out why he was getting sick wherever he went, both on and off the field. His condition got so bad he thought he was going to die. Ryan shared that he even prayed that his wife and kids would be okay after he passed.
He said we all think we play extremely hard, but when we look at life as if this could be "it" we approach things differently. That's with anything in life. Ryan said the things we do in life we leave with the people around us, we leave an impression. One day we will die but our impressions will last. 
Ryan made the point;
"Why not be the best at we do?"
He challenged the players to do what they love, something that might change in later life. Ryan said he thought he would never love anything more than football, but then he had kids. It turns out, Ryan had found something he loved even more than tossing the pigskin.
He closed his speech by wishing players the best…not in the game, because the game will come and go, but in what lasts in life.
Learn more about Ryan's background here, plus, a few extra things that make him a quality speaker.
R+L Carriers New Orleans Bowl Game Day!
Appalachian State aims to defend their title as last year's R+L Carriers New Orleans Bowl winners but UAB is eager to dethrone the champs. Watch the R+L Carriers Orleans Bowl Saturday, December 21 at 9 PM EST on ESPN. Follow us on Twitter, Facebook, and Instagram for more exclusive content from New Orleans. Don't forget to tag your social media posts with #RLBowl to join the conversation and show us your school spirit!