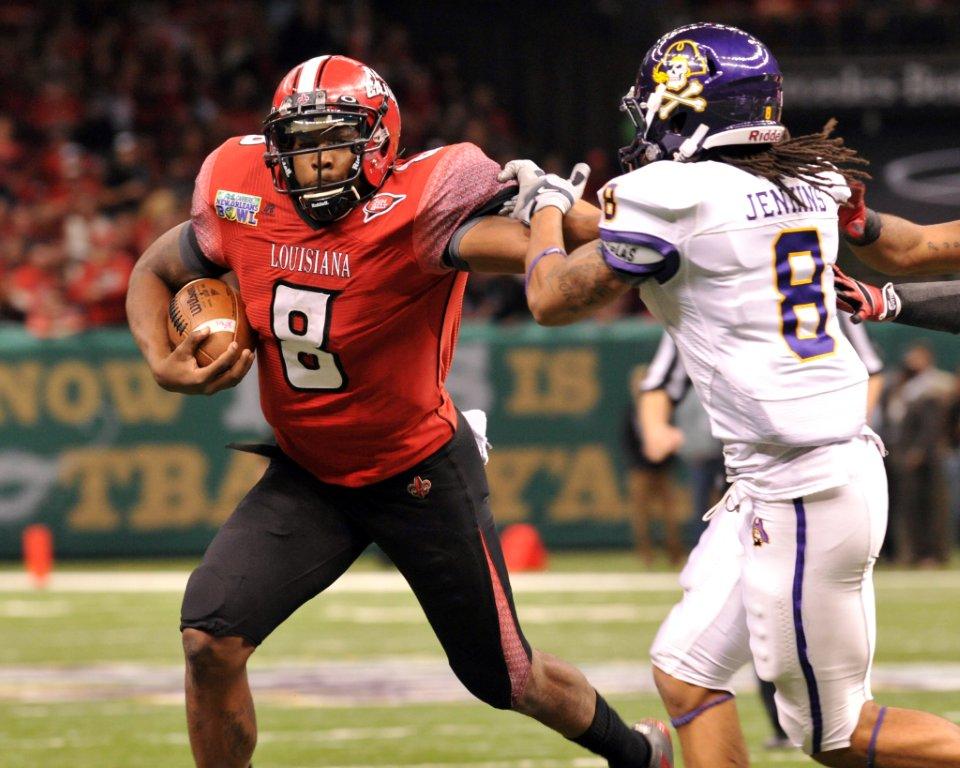 Last year's R+L Carriers New Orleans Bowl winner, The University of Louisiana-Lafayette Ragin' Cajuns, take on the Kansas State Wildcats this week. Coming off a week one loss to the Arkansas Razorbacks,  the Ragin' Cajuns are looking for their first win of the season. Kansas State, the current Big 12 Champions, are also looking for their first win of the season.
Lafayette was never able to gain traction against the bigger faster Arkansas Razorbacks last week. Winless (0-37) against SEC teams, the Cajuns seemed incapable of stopping the "in your face" physical running game that Arkansas brought. Their 34-14 loss was valiant and showed that Arkansas had a tough defense that stopped Lafayette's ability to move the ball.
The Big 12 Champion Wildcats were upset by the feisty North Dakota State Bison in week one. Kansas is working out the glitches of a new starting QB Jake Waters and an entire defensive line that seemed to be barely able to finish the game. The Bison came out swinging and were ready to stampede over the boys from Kansas. Kansas State never got into a rhythm and it was the Bison's game from the beginning.
In week two, Lafayette will be licking their chops for a chance against a stunned Kansas State. Lafayette's QB Terrance Broadway was 15 of 28 for 171 yards against Arkansas and will have to avoid the 3 sacks and the interception from last week to be effective against Kansas State.
We expect a great game from the Sunbelt's pre-season favorite Lafayette as they travel to Kansas State. The game is Saturday, 5:30 and will be shown on Fox Sports.
Answer the poll question below and let us know your pick for the game!
[polldaddy poll=7373706]